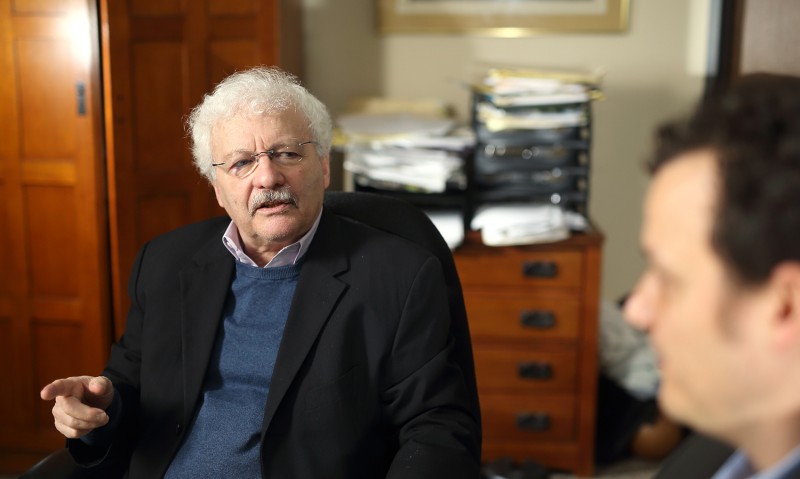 Since 1987, we have guided students both locally and internationally, from our offices in the Galleria-area of Houston, Texas, to great results in the classroom, on the job, and in their personal lives. In the 21st century, the three spheres of academics, careers, and social pursuits are the foundational elements of a good life. Competition is greater than ever before at every level of school and job. One must acquire good education and achieve solid performance in the academic domain in order to open up entrance to high-quality colleges, graduate schools, and careers. There are concrete skills, strategies, and techniques that can be applied to bring about excellence in academic, personal, and career pursuits. Even for the young person who is struggling today, there is a time-tested method that will lead to success across all areas of importance.
We have used and refined our broad-based educational model for over 45 years to create tools that work across all social classes and all levels of achievement and ambition. Our unparalleled record of success in the areas of college admission, learning disorders, and career advising has been noted across major media outlets such as the New York Times, Money Magazine, ABC TV, and numerous academic publications. We have taught at and been members of undergraduate and graduate admissions staffs at elite universities such as The University of Virginia and Northwestern University. While working at top global corporations including Ziff Davis, Standard Chartered Bank, and KBC Bank, we have managed and hired employees. We have consulted with the Los Angeles and Houston School Districts and the Federal Government on education issues. Our directors have lectured on university and high school campuses, created innovative classroom and curricular materials, and trained children from all socio-economic backgrounds. Our volunteer work with local PTOs, churches, and synagogues has allowed us to connect with students and families of every imaginable background.
Our in-depth knowledge and relationships with career professionals, colleges, graduate schools, private schools, and boarding schools (mainstream and special needs/therapeutic) are unmatched. With clients, we are flexible, cutting-edge, and always devoted to the best interests of the child and family. We understand the impact of technology and rapid change on our lives, our education, our work. We know and understand the perspectives of children, teens, and young adults, and the obstacles that prevent them from reaching their dreams. We share the same frustration of parents and children at the slow-moving adjustment to this new reality by schools, institutions, and other professionals.
While much of our acclaim has been gained through our college admissions advising program, we also work very closely with families on issues of special need. When families face major questions or special problems, they turn to us. Clients from the Houston-area and throughout the U.S., China, England, France, Korea and all over the world seek our guidance with issues of emotional turmoil, psychiatric illness, and learning disorders. We have worked on and researched learning disabilities, attention problems, memory dysfunction, ocular and organic physical irregularities, and autism spectrum disorders for more than 45 years. Our work with special needs children and young adults has distinguished us among our colleagues, both locally and internationally. Our offerings in psycho-educational assessment and analysis, placement in special needs schools and therapeutic institutions are crucial supports for families with children facing significant personal and academic challenges.
Our platinum reputation has been built by the tremendous achievements of our clients over the last 25-plus years. Remarkably, our clients continue to outperform their classmates in their classes, in college admission, in graduate school admission, in the workforce, and in their personal lives because of the skills they built with our programs. Our mailbox is always full of letters from parents and clients who thank us for the impact we made on their lives.
The work of successfully launching a child into adulthood is one that requires creativity, resolve, and patience. Yet, there is no more rewarding experience than collaborating with a family and helping their children achieve their dreams. This has been our firm's goal since opening in 1987: to provide families with the help to successfully guide and support their most important investment and asset, their children.