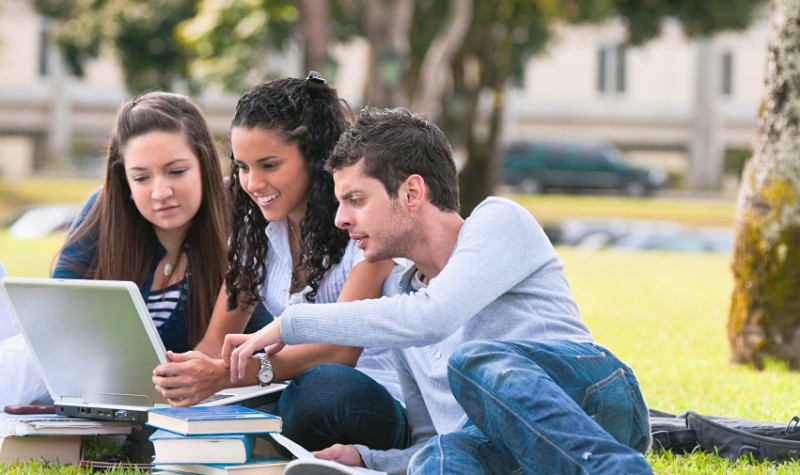 As Houston's expert college admissions consultants, it is our job to tell you the truth about your child's prospective path and to make a plan that satisfies the child and family's needs and ambitions for the future. And in such important dealings, it then becomes obvious that every question about curriculum, activities, college research, majors and careers, essays, and interviews MUST BE CUSTOMIZED TO THE EXACT DETAILS OF THE STUDENT AND FAMILY IN QUESTION. Thus, a rule of thumb arises from the ashes of all the "college admission conventional wisdom" that you hear about from high school counselors, read about on collegeconfidential.com forums, or see on national news programs. THERE ARE NO GENERALITIES THAT APPLY TO YOUR CHILD'S PARTICULAR PLAN FOR THE FUTURE.
25+ Years of Expert College Admissions Consulting in Houston, TX
For more than 25 years, we have been Houston's expert college admissions consultants for families and students planning the path from high school to college and beyond. Our customized college admissions assistance begins with a thorough understanding of your child and family: aspirations, interests, personal, social and cultural preferences, and academic skills and curiosities. For the exact steps and services included in our college admissions advising, please click here. We have guided students of all levels of performance to excellence in high school, college, and into graduate school and the workforce.
Students with attention or learning difficulties find our assistance especially valuable, as no firm in the U.S. knows the college learning support programs and staff better than we do.
The experiences that have shaped our insight include tenure as college professor, researcher, and admission committee member at Northwestern University and the University of Virginia, hiring manager at global financial, technology, and media corporations, and more than 25 years of work with families and students from Houston and all over the world. We take your child's future seriously and work fastidiously to provide the best options for him or her.
The First Step For Your College-Bound Child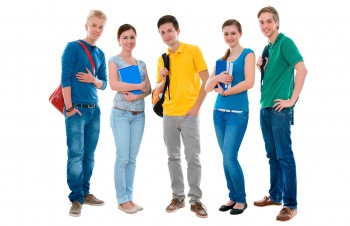 The first step in helping your child plan for the future is to throw out everything you think you know about high school, college, and career planning. Throw out the useless aggregates of meaningless information like US News Rankings, Naviance admission data from your school, reported average salaries for assorted careers. Discard the experiences of your neighbor's child, your older son or daughter, your nephew's path to a job in investment banking, and the news media's reporting on whether college is worth the investment.
The Key – Honest Answers to Simple Questions
The job of a parent of a college-bound child is to help your child find the honest answers to the following important questions:
What am I supposed to do in high school? What grades do I need to acquire to be competitive for a good college fit for me? What activities should I invest my time in? What skills must I develop?
How do my current set of skills, interests, experiences, likes, and dislikes fit with major disciplines and areas of the curriculum in high school and college? How do I choose a major and career?
How do I properly evaluate a prospective college choice? How do I research a school? How will my experience be at this college, socially, academically, personally, and what will that do for my future?
How will admission staffs evaluate my application? What are my chances of admission at college X and Y?
How will I get from college to the workforce? Do I need to go to graduate school? What is expected of entry-level workers in my field? What must I do in college to gain acceptance to a top graduate program?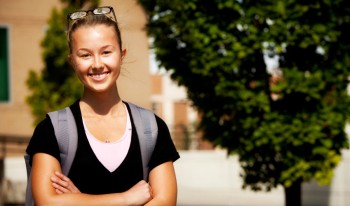 You may have difficulty in finding the answers to those questions on your own, via conversation with your child, internet research, or with the advisement of a high school counselor. Expertise on these subjects arises from countless hours of research and conversation with college staff, conversations with hiring professionals across hundreds of industries, and knowing the universities both through the admissions department and by the goings-on inside and out of the classroom.
Expertise, Ready and Waiting For You
When you are ready to acquire the customized expertise that will launch your child from early high school to matriculation from college, please give us a call. For more than 25 years, we have been the voice of reason in a sea of over-generalization and noise. Our success in advising students and families during the transition from high school to college has brought attention to our firm from top Houston families and those from all over America and internationally. We have been profiled in the New York Times, Money Magazine, Houston Chronicle, and on ABC TV because we offer the most valuable assistance available to students and families.
There are no college consultants in America that take your child's future more seriously than we do; that is why we take the time and effort to work exclusively to the specifics of your family and your child. At The Shumsky Center for Academic and Career Performance, there are no generalities. There are only the needs of your child and family.

Call us today at 713-784-6610, to get the customized, expert advice that will launch your child into a lifetime of success.